3
Welcome! We are excited for you to begin claiming job opportunities. Follow the steps below to get started.
Log in to your coach's dashboard.
1) Select the 'Open Jobs' tab.
2)Select 'Claim' on the job that fits your availability and interest.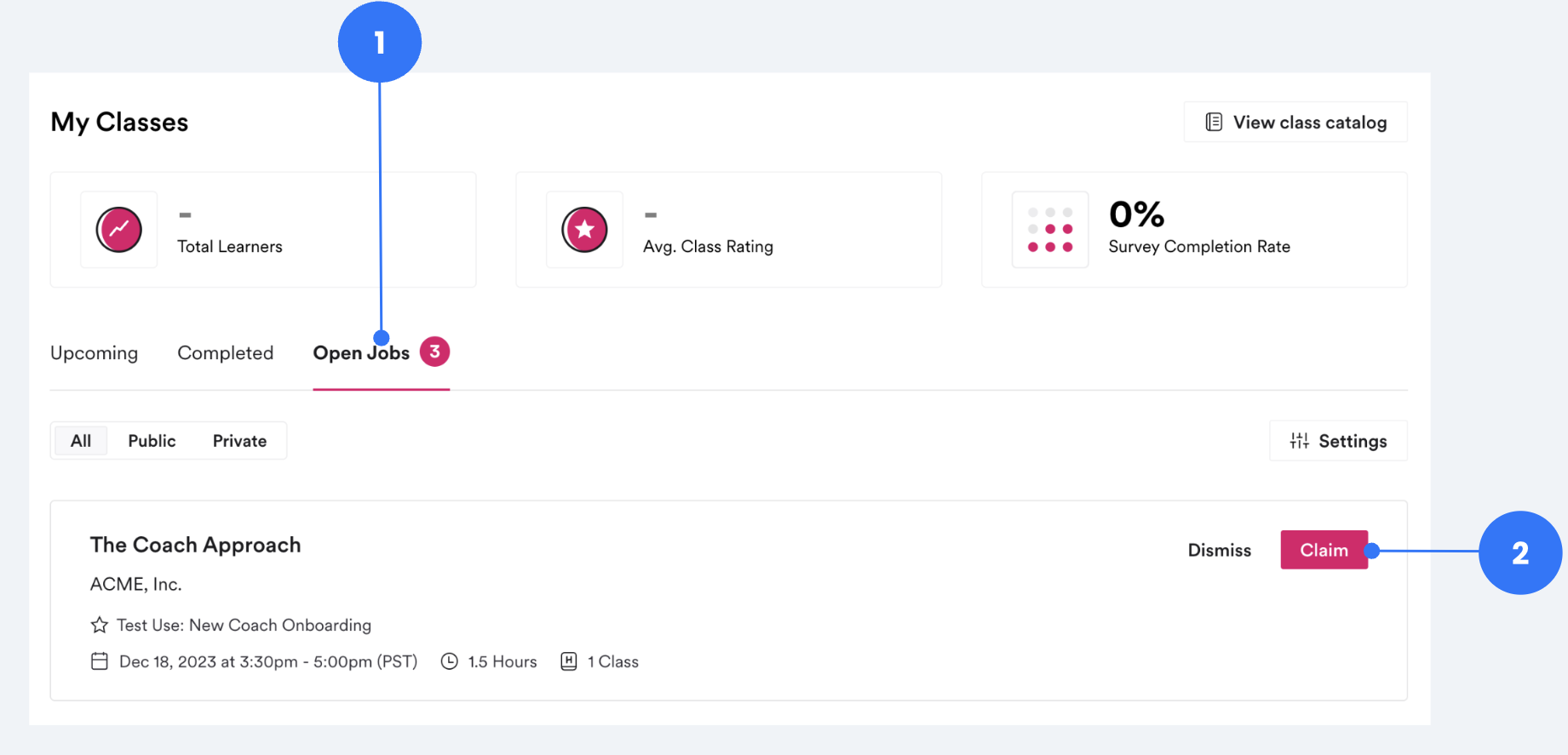 3) Select claim and confirm to finalize your facilitator status.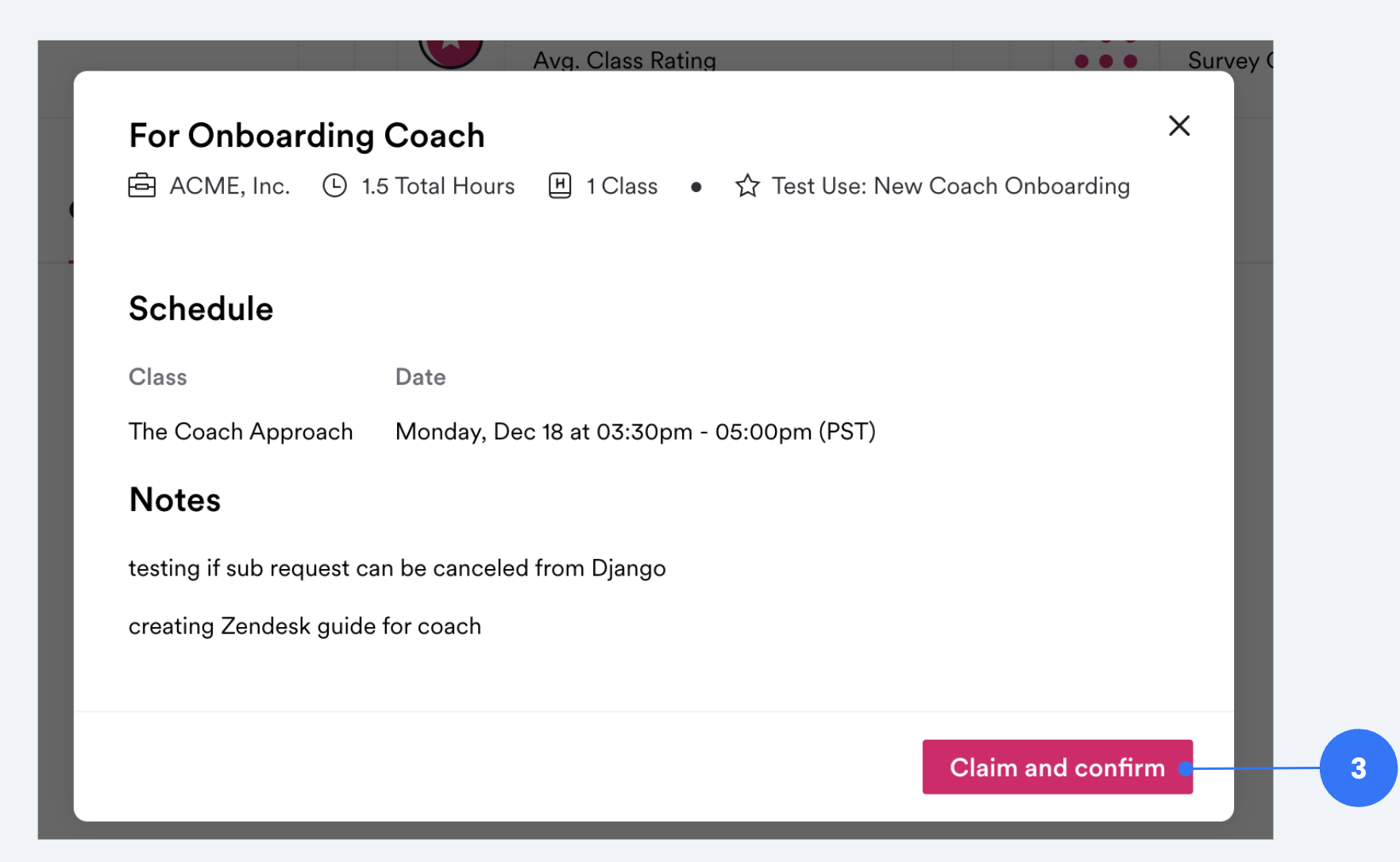 Please reach out to us at coachsupport@honehq.com if you have any questions.